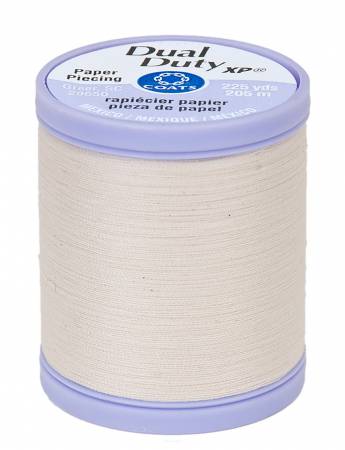 Dual Duty Paper Piecing Thread 225yd Natural
Product Description
Dual Duty XP Paper Piecing thread for foundation piecing.
This fine yet strong thread is perfect for quilt blocks with multiple overlapping points.
The fine weight will be strong enough to allow paper to be removed from the block but won't add bulk to the seams.
The thread weight is considered a 60 weight.
We recommend using a size 9 machine needle or a 9-10 hand sewing needle.
This is a polyester covered polyester thread and has 225 yards per spool.