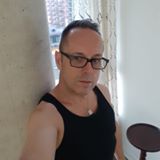 Having grown up in  Newfoundland, for most of my life, The Montreal area has been my home.
My first experience with the sewing world was sitting and watching my Paternal Grandmother performing her magic each day with her manual White Sewing Machine; taking the time to pass me some scraps, showing me little techniques and taking the time to inspect my little creations. Little did I know where all of that would lead.
My working experience in Montreal as always been in fabrics; from managing the U.S. division of a textile brokerage firm, working for the well-known women's clothing designer SIMON CHANG; and as a manager at the TELIO Home Decor Showroom in Westmount, Quebec.
After being bitten by the quilting bug 1992, the rest is history.
Working on my many projects; while juggling the creative world of color and decorating in business; I entered the world of design and launched my first patterns in 2009.
I have taught classes and workshops in Canada and the U.S.   I am a former weekly columnist with the Canadian Newspaper company, TC Publications-THE NOR'WESTER newspaper with my column "KEEPING YOU IN STITCHES".
Working from my Studio in Montreal where I cater to the needs and wishes of my customers worldwide, I am very  much involved in the quilting industry on a daily basis.
In addition to designing BILL LOCKE DESIGNS House designs, I regularly design patterns in collaboration with major fabric/thread  companies in Canada and the U.S. .
I have designed several wool applique patterns in cooperation with Valdani Threads and currently have three thread collections that have been released from Valdani in honor of these designs.
I am also a designer with CUT LOOSE PRESS in the U.S. and my house house designs are now being carried by U.S. Distributors.
Previously, I've blogged for QUILTsocial, and have designed projects in collaboration with BROTHER SEWING MACHINES CANADA.
I enjoy nothing more than sharing my quilting passion; and I love to teach classes and lead workshops both locally and long-distance in semi-private classes, groups and retreats. I feel that if quilters are not able to visit me, that he can bring the classes, workshops and new ideas to them. After all, that's what "KEEPING YOU IN STITCHES" is all about.
I am blessed to be able to do what I love each and every day…..  Thanks to all of you who support the Studio.
THANK YOU! THANK YOU! THANK YOU!!!!