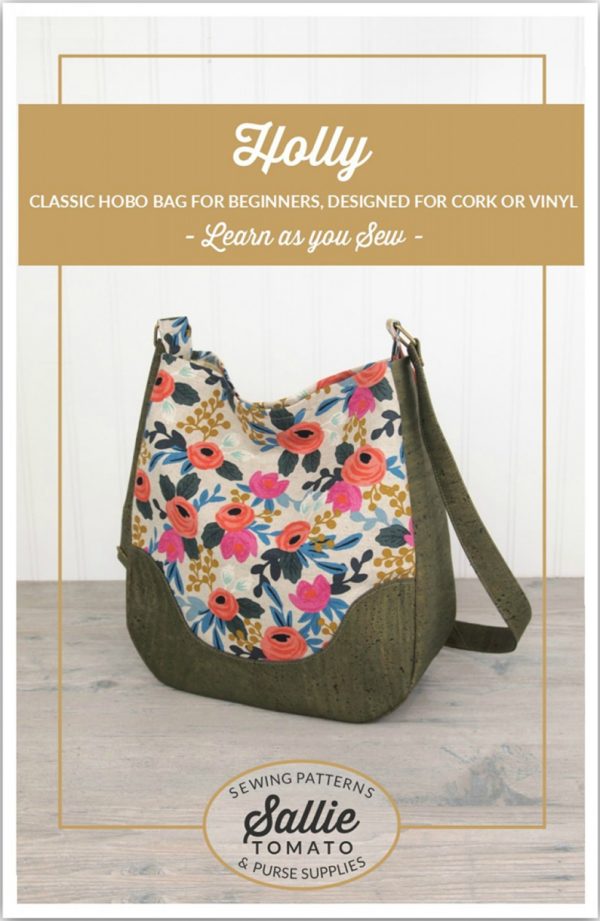 HOLLY Bag
$13.50
Available on backorder
Product Description
Holly is a bag designed for beginner bag makers and sewists! Its easy construction and chic look makes it a fun project for experienced sewists as well.
This bag is a classic style hobo bag, meant to be loved and used everyday.
The finished size of this bag is 10in wide at base, 11in high, and 4-1/2in deep.