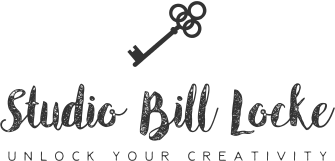 STUDIO BILL LOCKE "On The Road"
It's Tuesday…. and it's already the 1st of May…can you believe that? WOW….those first 4 months of 2018 just literally flew..but, here's on to a brand new day and to have fun in the process 🙂 I am loving the changes here at the Studio and am enjoying my new space enormously….it definitely is the cat's meow!!!! I still have a bit more of organization to take care off; orders to place and new ideas to introduce but it's all coming together and we are definitely going to have even more fun going forward. 🙂
I just wanted to remind everyone that as a part of the new Studio move, time will be allotted to participate in local and not-so-local quilt shows and events. :-). I am already have several invitations for 2019 and am currently starting to organize a calendar of events.
If you would like STUDIO BILL LOCKE to be a vendor at your event; or if you're looking for fun workshops, trunk shows or demo events, please write me via email: bill@studiobilllocke.com and in the subject line, please put "EVENT".  Remember, you can now book a STUDIO POP UP SHOP for any guild meeting/event……get to see new products, demos and shop in the comfort of your guild meeting.
For Vending, I am entertaining invitations from Quebec and Eastern Ontario at the Moment but I am open to other options.
For classes, workshops, trunk shows, demo events…. this creative passion will travel!! 🙂
Meanwhile, just a little reminder that I'll be at the International Quilt Market in Portland, OR in 2 weeks so if there's something that you want me to be on the lookout for you there, just holler. I'll be away from May 15-21 so there will be no order picking/shipping during that time; but I will be posting new and exciting products that I find from Market during those days…I'll be tempting you from afar. 🙂
I have received some special orders recently for some of you that I'll catch up on this week…new shipments of goodies will be arriving over the next few days so I'll be busy before Market, making sure I get everything caught up on before I go. For those of you who have ordered the Quilting Hoops, those are expected to arrive at the Studio on Friday or Monday so will be in touch at that time.
Happy Stitching everyone!!!
Quilty Hugs Across the Miles!!!!!