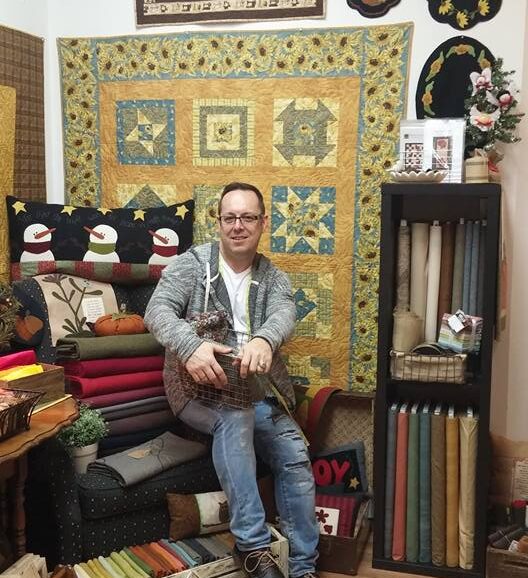 DRUM ROLL!!!!! And the new Studio is launched……….read all about it!!! :-) Good-bye Westmount!!!    Hello Lasalle!!!!!
Well, Here I am; finally ready to share with you all of what has been in the planning stages these last few months; and what has now materialized in the new STUDIO BILL LOCKE – My New Creative Space.
Since 2011, the steady increase of online followers have been overwhelming and so exciting. In April of 2017 I thought that getting back to having a full time retail outlet where local customers could shop would be a plus;  hence the move to the Ste. Catherine Street location. This was a trial move because I needed to test the water before wading too deep. 🙂  
During the last year, the online customer base has been steadily increasing; but the interest from the local market remained quite low; with the online clientele making up about 95+ percent of my customer base….so a couple of months ago I decided to to put plan B into motion – and here I am!!!   I will make mention that over the last few months, the majority of my local customers who order regularly from the Studio have opted to mail order as well since it's easier and less expensive to have orders mailed out than to have to travel into the city to pick it up; which in fact increases the online clientele even more.
The great news is that January, February, March of 2018 have been the best Jan/Feb/March quarter in the history of the Studio – and for that I say A BIG THANK YOU from the bottom of my heart.  You are the ones that make this possible for me each day;  to do what I love and to bring fun and creativity to so many through the STUDIO BILL LOCKE.
I am very excited about the changes that have been slowly taking place over the last couple of months behind the scenes,  and how everything is falling into place with regards to the new business plan. The coming months are going to be exciting and very creative with all that I am planning to bring to you.
I wanted to wait til now to do the official announcement because it was important that I get the news out to everyone at the same time rather than to one customer at a time. I also wanted the official announcement to come though my Blog since the blog is associated with the new website.
I haven't been blogging in ages; and the new website has been in the work for quite some time..but, both of these tools are now becoming an important part of the new Studio.
With regards to the website, it will take a little time but all new products will be listed in the web store so that you can easily see as much as possible from the comfort of your home. The thing that has taken the most time is working out the shipping calculator.  You see, many online sites use automated calculators that I find often charge more than actual shipping for orders. I want to have the same, exact/low shipping costs that I have become known for – no extras. In order to do this we have deactivated the shipping calculator…you can still shop, fill your cart and sent it in – it will give you the total with tax; but will not included shipping costs. Once I receive and prepare your order, I will calculate the "exact shipping/postage" and then get in touch with regards to payment as I always have done. Payments can still be made by etransfer, Paypal or Credit Card (Visa/Mastercard).
I will be aiming at doing a new Blog Post every week….a great way to showcase a new products, a new event, and upcoming announcements, etc. This will be my new way of sharing with all of you more often.
Keep following on Facebook..because there will be special announcements; special deals…  I'll use my FB page to keep you on top of things more quickly.  There, you'll see announcements of new products, links to new posts, etc.  I will be sure that you hear about everything as soon as possible. 🙂
Now, in case you haven't already guessed it, I will have decided to make the new STUDIO BILL LOCKE a online studio only….but with a couple of twists that will especially be of interest to my local customers.
I would like to share with you what the new Studio will include….I am so excited about this new adventure…and I can't wait to share it all with you and grow in this new space with each of you.
OH…I must tell you….the new Studio has found it's roots in my home…..and I am thrilled because it makes things so much simpler.  I love being able to get up in the a.m., take a shower, get dressed, take my coffee and just simply walk 1/2 minute to work :-).   This past year, my sewing/creative studio and office were in my home but the Retail Studio was across town.  Now, all of this is under the same roof and I couldn't be happier.   This move will allow me a more flexible schedule to run my business since my customers are covered by so many different time zones.
With new customers coming on board on the other size of the pond,….  when I am having my morning coffee, you've already gone though most of your day and your messages can now get responded to more quickly.
For customers on the West Coast….. as I am winding down my day in the evening, you're just getting home and doing your shopping…so having everything at my fingertips will allow me to function so much more easily to serve you even better.
I have always prided myself on great customer service; and for me, it's always much more than just making a sale; it's finding the exciting products that are going to make us all scream with joy; it's the personal touch that I am able to have with all of you – because you've become my friends; you are not just my customers.   There's a relationship that we build; a special bond…and I enjoy that personal touch that we develop though our messages.
So the new STUDIO BILL LOCKE is online only – what does that mean?
All orders for the new Studio will be online orders only; but orders can be placed in 2 ways. Eventually, once the new web store is stocked, you can place your orders on line, or you can also leave comments on any Facebook post or simply email me…..any of these methods can be used to order from the Studio. The biggest change will be for local customers in that it won't be possible for you to simply drop into the Studio to pick up your orders. All orders will be mail order. Note: there can be some exceptions where some customers will need to pick something up..this can be done by appointment only – BUT…this is simply an exeception and not a rule; since the goal is to work towards just online/mail out orders.
"STUDIO POP-UP SHOP"
Umm..what's this? Well, this is a great way for local quilters to see more product and shop in person. Your guild can book a pop-up shop for any meeting or event; no engagement fee. I will arrive before the meeting begins to set up the STUDIO POP UP SHOP; sharing lots of fun goodies with your members; fabrics, patterns, notions, introduce new items/demos…..and your members will enjoy the opportunity of shopping on the spot. Any  orders for out of stock items that are taken at the guild meeting will be delivered back to the guild for distribution.
C. Classes, Workshops, Trunk Shows….
Yes, all of the above!!! 🙂 With the new Studio, time will be available to be on the road to participate in more events.
This past year I had to decline several invitations for events because of my responsibility with the brick and mortar shop. Going forward, the new schedule will allow for more time away from the Studio to be able to participate in these fun events.
D. DESIGN TIME!!!!  Quilt Markets and Quilt Shows!
One of the most important things that I've wanted to get back on my agenda is my own design time. I have so many fun designs and projects that need to get completed so that I can share then with you. This means new, fun BILL LOCKE DESIGNS in both wool and cotton…so look for new designs to start coming your way by this Fall. The new design time allows more time to accept design engagements with other companies in your quilting industry.  Just for the record, a fun design will be released at The International Quilt Market in Houston with ISLAND BATIK; my third season designing with them; I am currently working on a new design for VALDANI THREADS to be displayed next month at the International Quilt Market in Portland; and there are other, fun new prospects in the works.   This past year has been an exciting year with BILL LOCKE DESIGNS Pattern launches in two NANCY'S NOTIONS Catalogs as well as a fun collaboration with a new design for a CONNECTING THREADS Fabric collection/Catalog; and several fun designs to showcase fabric collections  for P&B TEXTILES and WASHINGTON STREET STUDIO.  This new Studio concept will allow the opportunity to increase my design time and to get back to that part of the business that I love so much.
STUDIO BILL LOCKE is expected to be back in Houston, TX in November with it's own booth once again at the International Quilt Market.  I make an effort to attend at least 1 International Quilt Market each year. I would like to visit more….the more I get to market and trade shows the more fun I can share with you. It is also important that STUDIO BILL LOCKE get back to market with it's own booth showcasing fun designs for my wholesale customers.  I would also like to be present as a vendor at local and out of town quilt shows.
So…..there's lots and lots of changes but they are exciting developments; things that will allow the Studio to grow and prosper; but also changes that will help me give you even better customer service; as I said, I think it's been pretty good so far :-)…but I want to make it even better.
I appreciate each and everyone one of you that continue to show your support to the me and the Studio…as I have said so often, without you I wouldn't be able to do what I love each and every day…I am truly blessed and and truly thankful for your support.
If you have any questions or comments, please feel free to send them along to billlocke@billlockedesigns.com
Thank you again and wishing you all a wonderful and blessed day!
Happy Stitching,
Bill