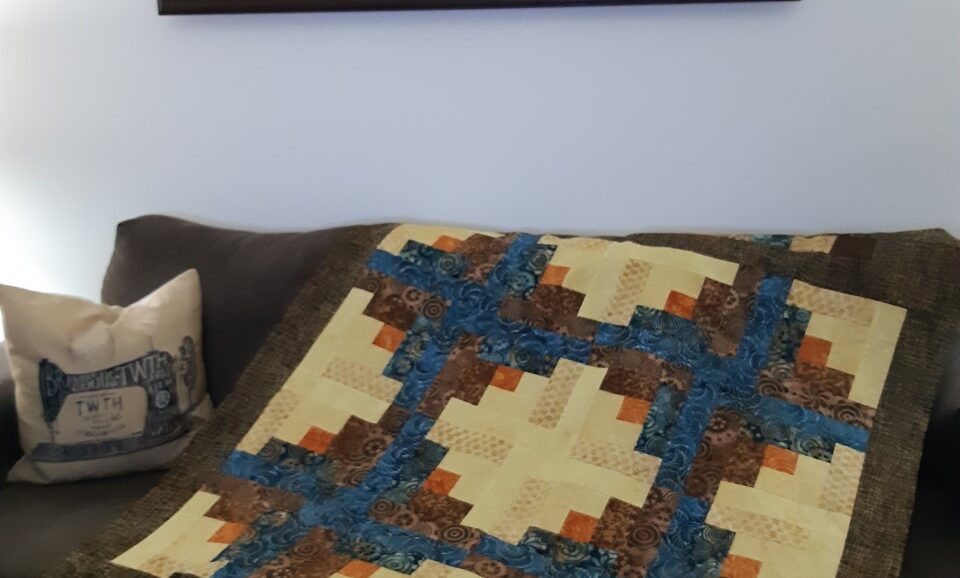 Island Batik's "BEAT THE HEAT" Blog Hop
It's been quite hot here in Montreal these past days and weeks….but the heat of Summer is going farther than the Sun this month – because across the miles and over the big pond, Island Batik Ambassadors whipping up fun projects in new Island Batik Collections in order to showcase these fabulous new fabrics to you in the exciting BEAT THE HEAT Blog Hop.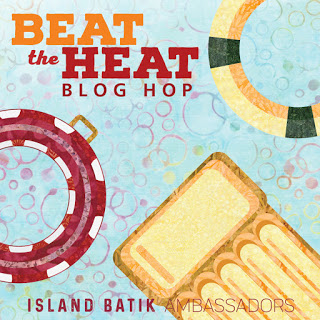 Be sure to hope over to Island Batik and check out the schedule of the upcoming collections, and get a chance to win some wonderful fabric for your own stitching…how great is that! Just click the link above!!!!!
The collection that I had the privilege of playing with for the Blog Hop was CLOCKWORKS by Kathy Engle. Anyone who knows my favorite color story will know that this collection really spoke to me because when it comes to earthy colors…I'm all over it – and let's just say YUMMY!!!!!! I knew that I was going to have fun with these.

I played with many an idea; new designs, older ideas….but in the end, I felt that the fabrics were so beautiful – that I really wanted to do something that I loved that would showcase each of the fabrics in the collection. I therefore opted for my favorite quilt pattern of all time..the Log Cabin.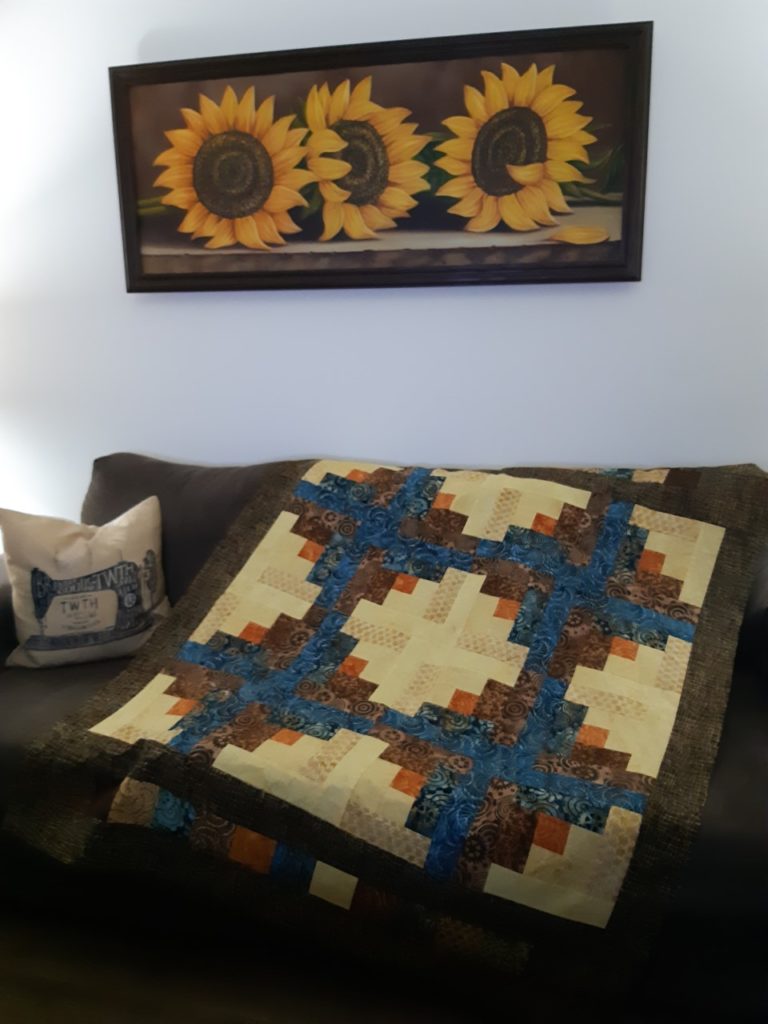 Having had to deal with a broken finger of the last weeks – and still dealing with limited use of the finger; this was the first project that I've stitched since that time. But, for the log cabin blocks, I cut 2-1/2″ strips….and guess what…Accuquilt has the perfect die for that with the ACCUQILT GO CUTTER….cut all of your strips quickly and perfectly…and have even more time to quilt. Thank you Accuquilt!!!!!!
As you can see in the quilt, there's a row of assorted blocks at the top and bottom of the quilt. While making this project to be a nice lap/throw size, I wanted the quilt to be rectangular but I wanted to showcase the center design that I created with the 16 log cabin blocks. Once my blocks were complete, I used all of the remaining fabrics from the collection and created this top and bottom border which I felt brought that extra burst of CLOCKWORKS to this project.
NOTE: All borders and sashing strips are cut 3-1/2″ wide. The assorted blocks at the bottom are 3-1/2″ squares.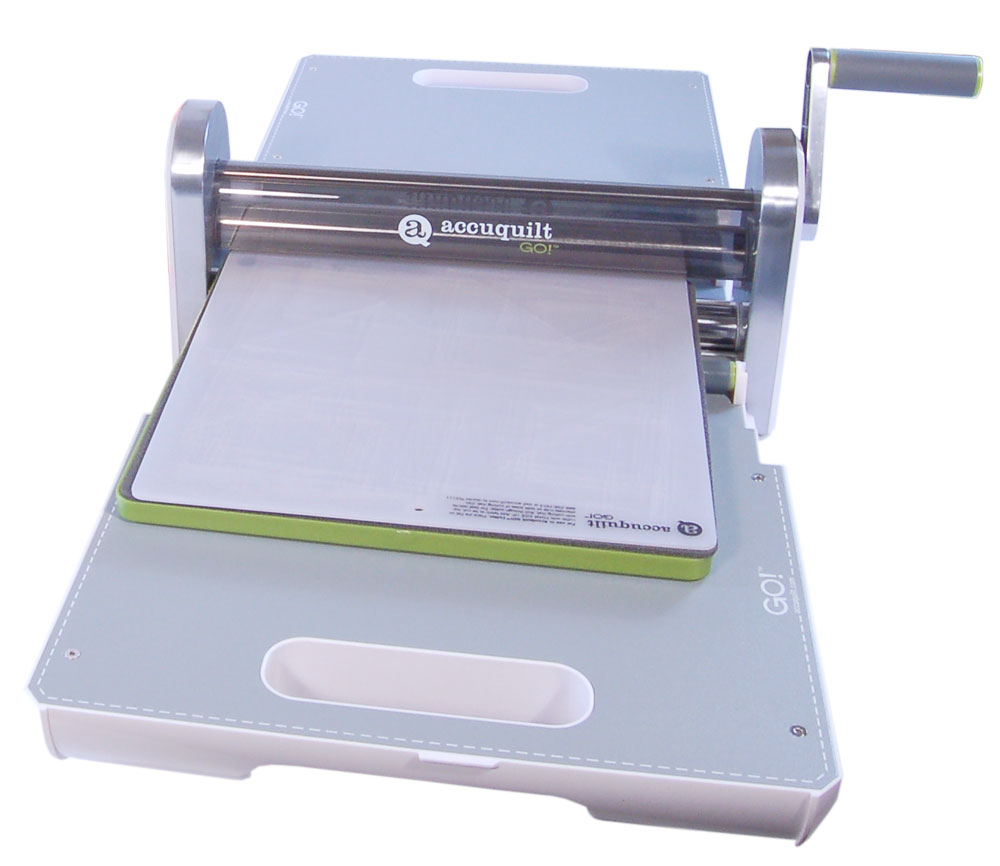 For the batting, I've selected HOBBS HEIRLOOM NATURAL Cotton Batting…. Thanks HOBBS!!!!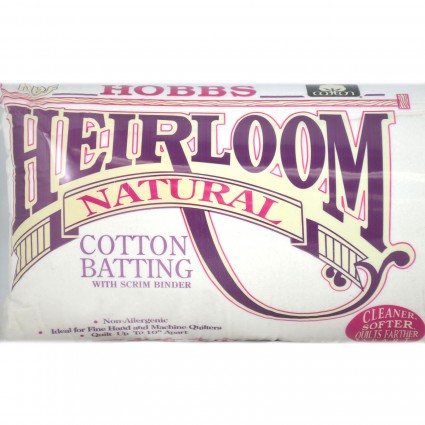 This has been a really fun project and it was so exciting to be a part of ISLAND BATIK's BEAT THE HEAT BLOG HOP…..


Thank you to ISLAND BATIK, ACCUQUILT and HOBBS BATTING for all of the products used in this creation.
HAPPY STITCHING EVERYONE!!!!! And let's BEAT THE HEAT!!!!!!!!!!