Beginning on Monday, March 30, 2020, I am offering a free, fun stitch-a-long featuring my pattern the "STITCHER'S TRIO", that will offer 3 fun projects:
A STITCHER'S APRON
Travel Stitching Portfolio
Pin Cushion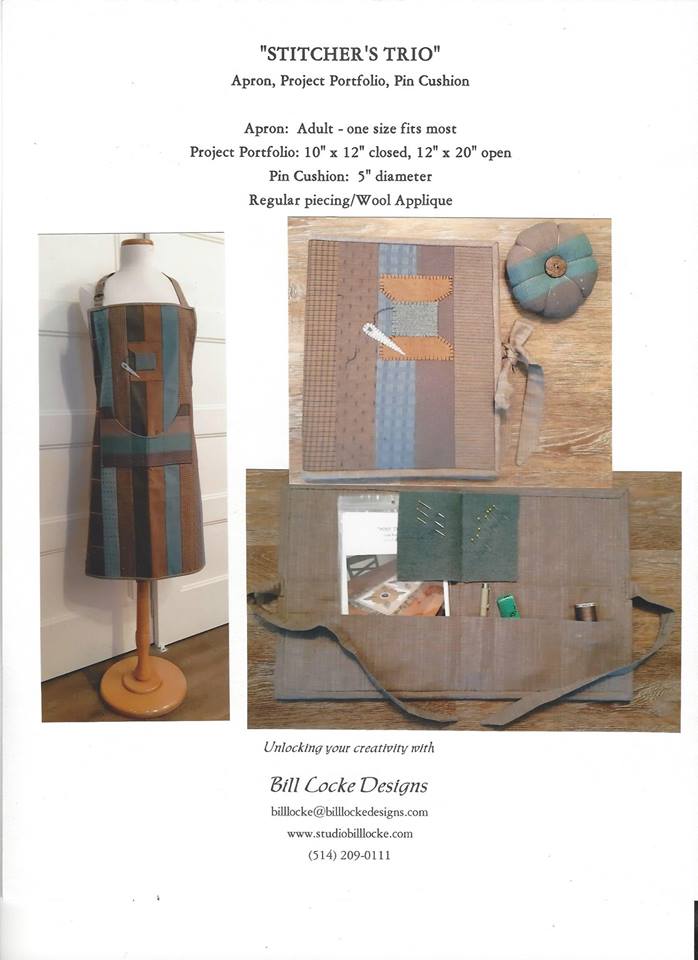 I'll be sharing FB LIVE videos to share tutorials as we work though the projects…..
WHEN:
Monday, March 30th to Friday, April 3rd.
LIVE VIDEO TIME: 1:00 p.m. EST (Montreal/New York)
(10:00 Pacific, 2:30 Newfoundland)
It's a 5-day stitching party – let's all have fun and create a gift for ourselves – what a wonderful way to share in some stitchy
isolation time.
NOTE: The pattern is not needed for these tutorials as I'll be sharing everything with you as we work our way though the project. But, if Patterns are available for $12.00 should there be someone who would like to have a printed version.
FOR SHOPS!!!!
If you'd like to carry BILL LOCKE DESIGNS Patterns in your shop, please message me: billlocke@billlockedesigns.com